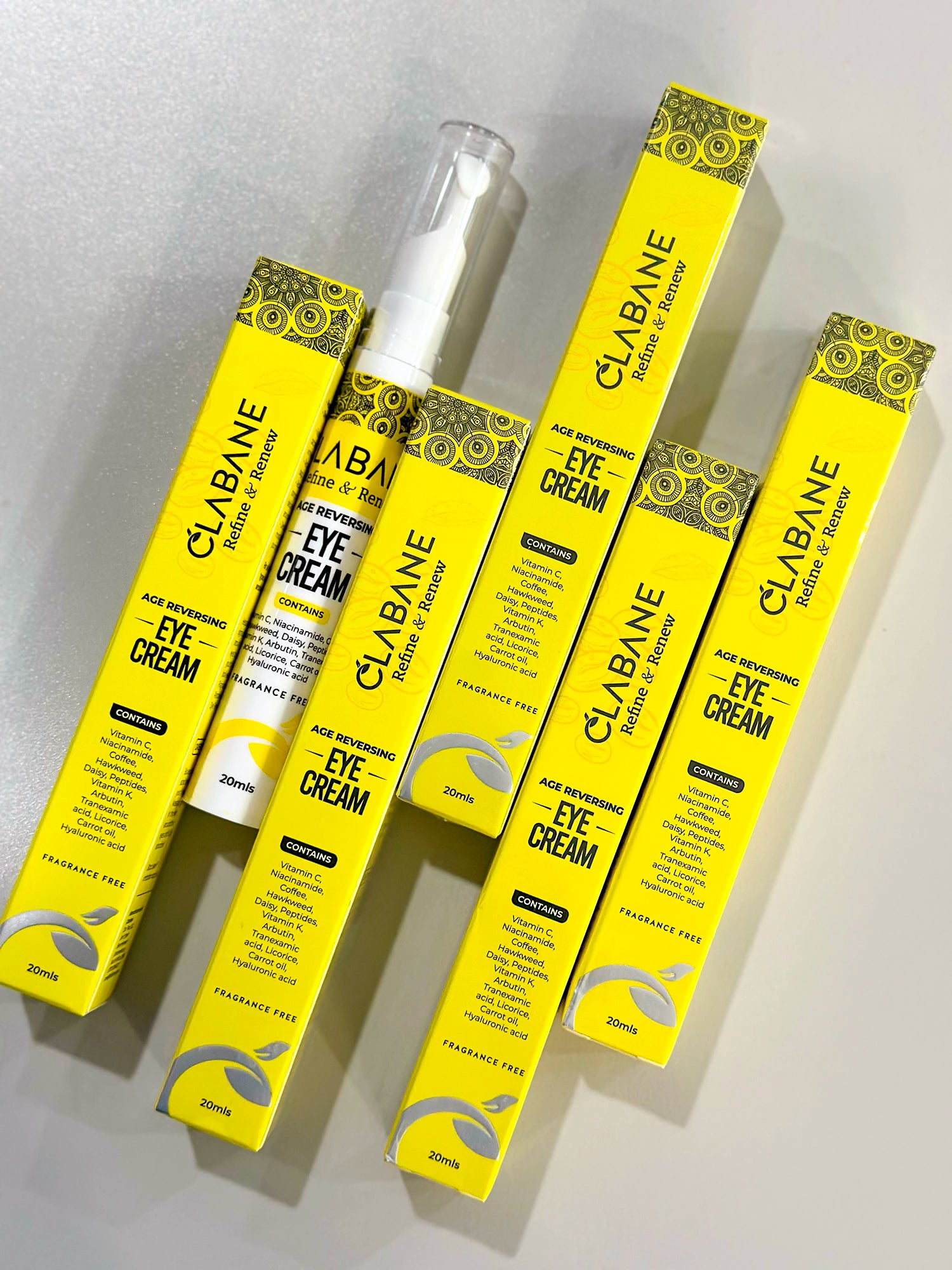 Get ready to
Unveil the Secret to Timeless Beauty: First of its kind in Africa
A revolutionary formula
Designed to breathe new life into the delicate skin around your eyes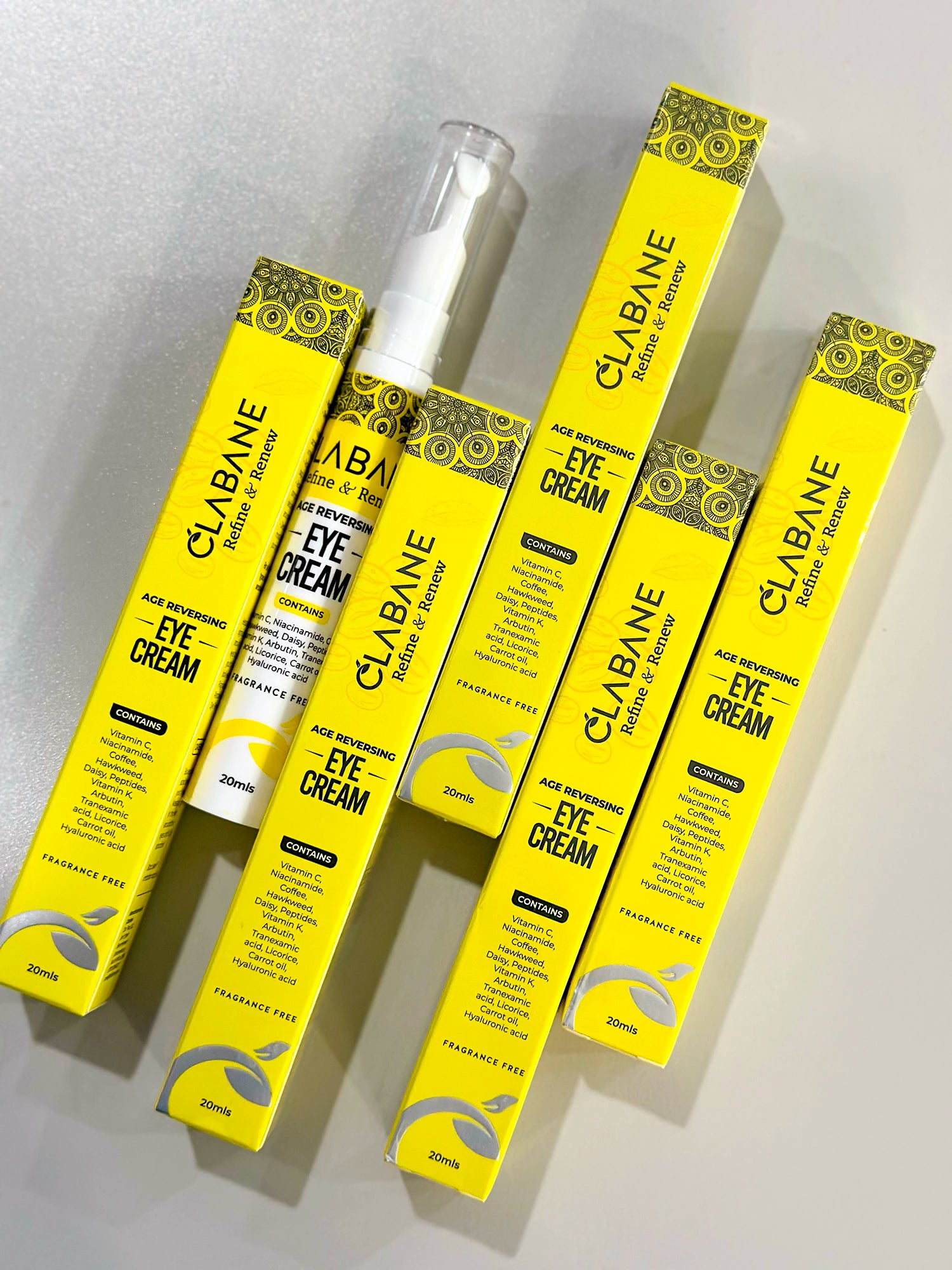 Why we keep innovating
A Commitment to Sensitive African Skin
At Clabane, our commitment to innovation stems from a deep understanding of the unique needs of African skin, particularly the sensitivities that require special attention. We strive to continuously evolve our formulations to address these specific concerns, ensuring that every product we create delivers optimal results without compromise.
Clabane Refine and Renew Age Reversing Eye Cream
Regular price

Sale price

Ush 85,000
Share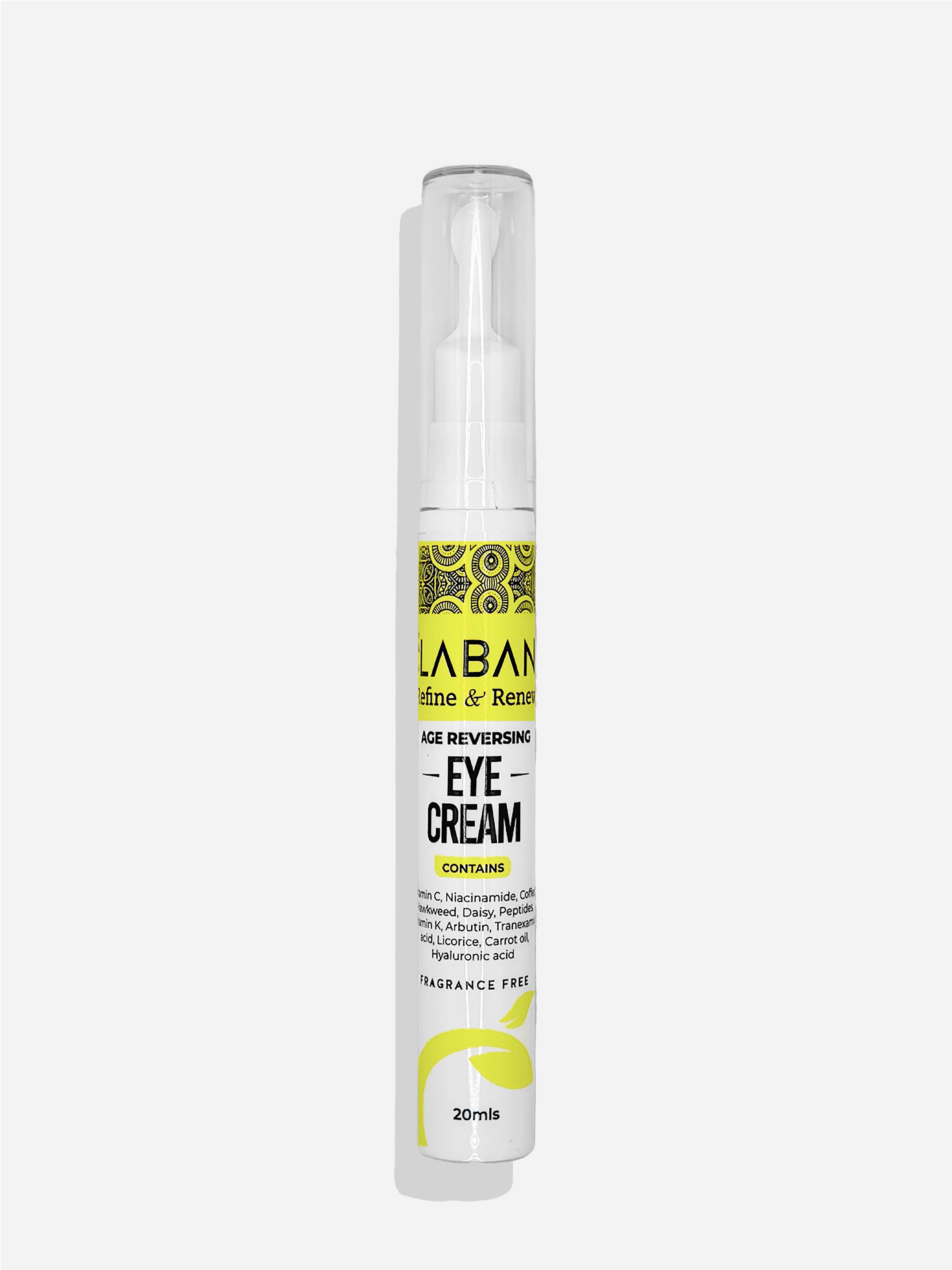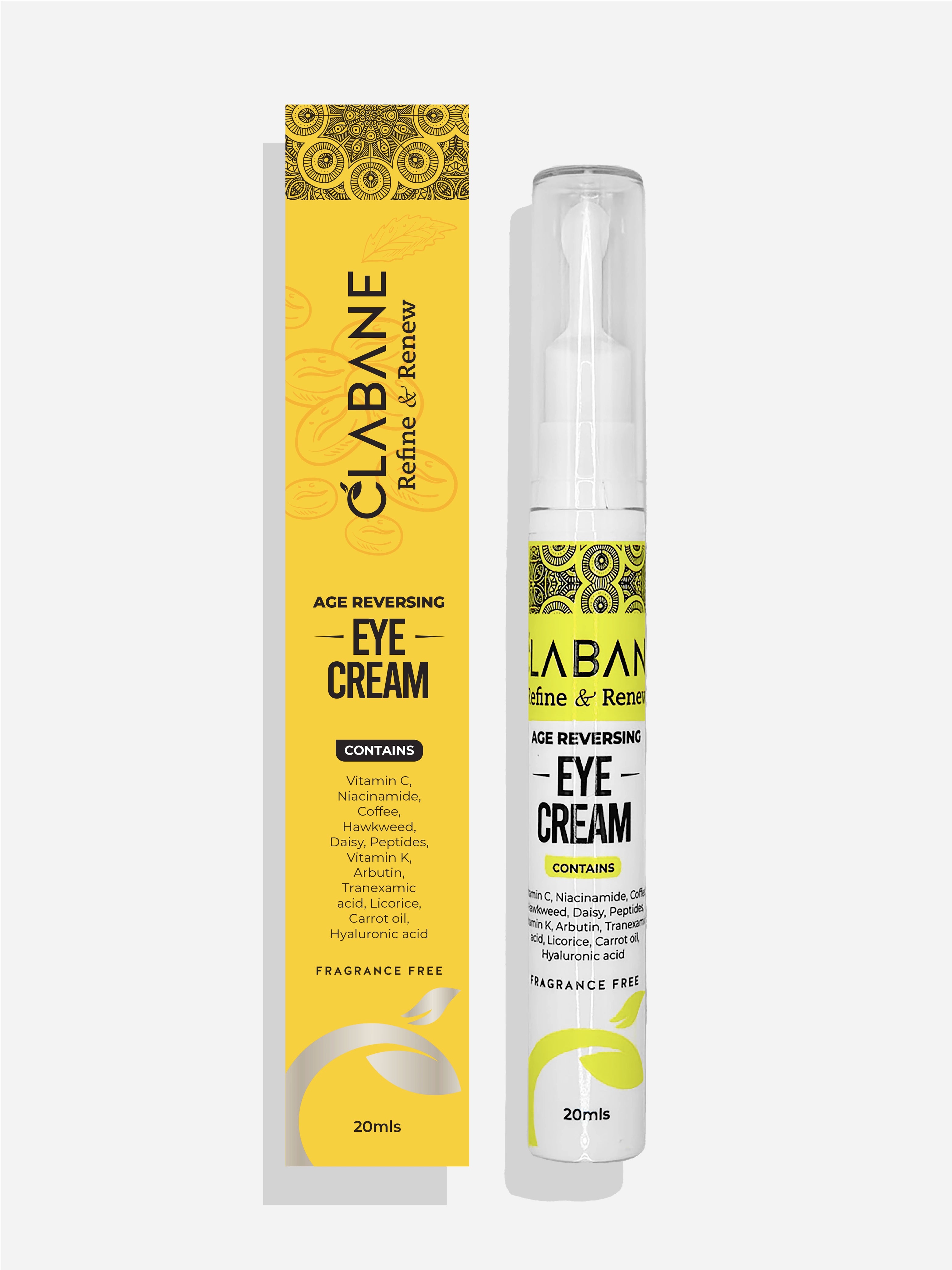 Introducing Clabane Refine and Renew Age Reversing Eye Cream - Unveil Timeless Beauty!
Unveil the beauty of youthful, radiant eyes with our Clabane Refine and Renew Age-Reversing Eye Cream. This extraordinary skincare innovation (the first of its kind) comes in a unique 20-ml bottle and is designed to help you look and feel your best, no matter your age. Say goodbye to the visible signs of aging and hello to brighter, firmer, and more rejuvenated eyes.
Key Features:
Paraben-Free, Fragrance-Free, and Dye-Free: We believe that healthy, beautiful skin should never come at the cost of potentially harmful ingredients. Clabane Refine and Renew Age Reversing Eye Cream is free of parabens, fragrances, and dyes, making it safe and gentle for your delicate eye area.
Powerful Ingredients: This exceptional eye cream is packed with a blend of premium ingredients that work in synergy to address multiple eye concerns. The key ingredients include:
Vitamin C: Renowned for its brightening and antioxidant properties, Vitamin C helps to reduce the appearance of dark patches and uneven skin tone.
Niacinamide: Known for its soothing and anti-aging benefits, niacinamide can help reduce the appearance of fine lines and wrinkles.
Coffee: A natural source of caffeine, coffee helps diminish the look of puffiness and eye bags, leaving you looking refreshed.
Hawkweed and Daisy Extracts: These botanical extracts promote a more even skin tone, reducing the appearance of dark circles.
Peptides: These powerhouses encourage collagen production, making the skin around your eyes firmer and more resilient.
Vitamin K helps reduce redness and under-eye discoloration.
Arbutin and Tranexamic Acid: Target hyperpigmentation and dark spots, leaving your skin looking brighter.
Licorice: Known for its anti-inflammatory properties, it helps calm and soothe the sensitive eye area.
Carrot Oil: Rich in vitamins and antioxidants, it nourishes and revitalizes the skin.
Hyaluronic Acid: Provides deep hydration, ensuring the delicate eye area stays moisturized and plump.
Benefits:
Fades Dark Patches and Wrinkles: The powerful combination of ingredients, including Vitamin C, niacinamide, arbutin, and tranexamic acid, works together to reduce the appearance of dark patches and fine lines, giving you a more youthful and even complexion.
Reduces Eye Bags: Coffee, known for its de-puffing properties, combined with peptides, helps to minimize the appearance of eye bags and puffiness.
Repairs and Strengthens: Vitamin K, licorice, and carrot oil work in unison to calm and strengthen the delicate skin around your eyes, giving it the care and attention it deserves.

Deeply Moisturizes: Hyaluronic acid provides a surge of hydration, leaving your skin feeling soft, smooth, and rejuvenated.

For All Skin Types: Our formula is gentle enough for all skin types, including sensitive skin. You can trust Clabane to deliver effective results without irritation.

Reveal the best version of your eyes with Clabane Refine and Renew Age-Reversing Eye Cream. With a unique 20-ml bottle, it's a luxurious, all-in-one solution to combat the signs of aging, dark circles, and puffiness. Experience the ultimate transformation and let your eyes shine with youthful brilliance.

Add Clabane to your skincare routine today and turn back the hands of time for beautiful, ageless eyes!
Q1: Is this product suitable for sensitive skin?

Absolutely! Clabane Refine and Renew is formulated to be gentle on all skin types, including sensitive skin.
Q2: How soon can I expect to see results?

While individual results may vary, many users report noticeable improvements in skin texture and appearance within just a few weeks of regular use.
Q3: Can I use this eye cream under makeup?

Certainly! Our lightweight formula absorbs quickly, making it an excellent base for makeup application.